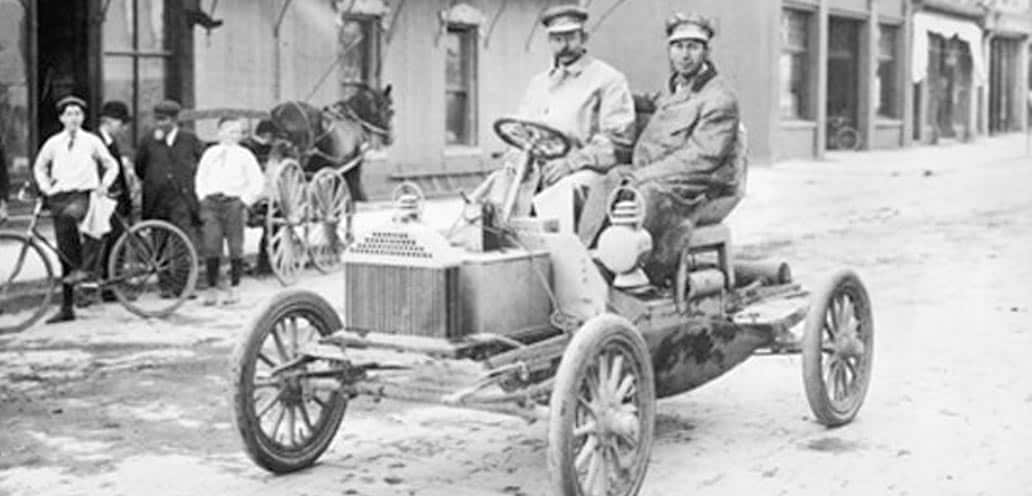 Buick's Name Carved Into the History Books
Although Buick doesn't consider it the year of its birth, the very first Buick vehicle was built the very last year of the 19th century (the year 1899) by David Buick and his engineer Walter Marr, The second iteration of Buick prototypes was completed between 1900 and 1902, an endeavor that would cost the Buick Auto-Vim and Power Company nearly everything it had but one that would carve Buick's name into the history books.
Buick had previously been a plumber and inventor but turned his interest to engines in the 1890s, using the funds he gained when the plumbing business dissolved to fund his hobby in a new way. Some information claims that Buick was largely content building marine engines and dabbling in stationary. His engineer Marr did want to build cars, however, and was gone from the company when it was officially christened the Buick Motor Company on May 19, 1903. The company was sold by controlling financier Benjamin Briscoe to the owner of Flint Wagon Works, James Whiting, in September of that year, shortly after it was legally recognized by its new name. Whiting sold a handful of cars in 1903 and after he moved the company to Flint in 1904, he rapidly ran out of money himself. William Durant was brought in as the controlling investor. Durant would prove to be the last hands Buick needed at the wheel.
Although it had originally been David Buick's company, by this point he had been regulated to a manager, and in 1904 he rehired Marr to replace his replacement, Eugene Richard, as chief company engineer. Within five years, Buick had secured the top spot among competing automobile industries.
The monetary success of Buick led to Durant creating the mega-corporation umbrella of General Motors in 1908, adding to his repertoire the Cadillac, Chevrolet, Oakland, and the Oldsmobile. He set Buick up near the top of his automobile pyramid, only surpassed at the time by the Cadillac, and although Buick has since secured that title for itself as well.
It was marketed to well-off consumers and designed to be significantly above-average, and in the mid 1930s the McLaughlin-Buick, the most popular in Canada at the time, had caught the attention of Edward VIII. Buicks have been the Canadian go-to for a royal entourage since, no doubt increasing its worldwide popularity.