Where Can I Trade In My Car in Scottsdale, AZ?
Welcome to the Van Buick GMC trade-in center. Here you will find out how much your car is worth and be able to start the trade-in process before you even step foot in our showroom. Many drivers are trading in their vehicles at our dealership to take advantage of the new features on the market. Infotainment and safety innovations are drawing in the crowds who want to experience a stress-free driving experience that is personalized and synchronized with their smartphones.
The beauty of our trade-in program is that you can trade in just about any vehicle, whether it is older or newer or of a make and model outside of the GM brand. In addition, even if you still owe money on your current vehicle, and its value is worth less than the remaining payments, you may still be able to trade in your vehicle with us. Our financing department has helped lots of drivers just like you roll over loans. The lenders simply calculate how much of the payment is remaining after our trade-in offer is applied to the purchase. That amount can then be spread out over a new payment plan. This allows you to step right into a brand-new vehicle or a quality used vehicle like a work truck for a lifestyle change.
How Much Is My Car Worth?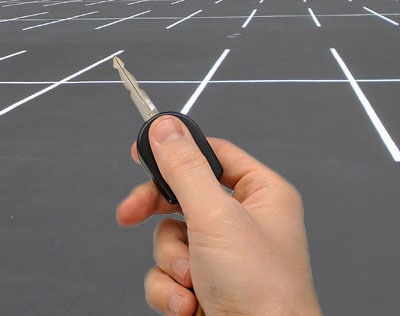 A used car has a very subjective value on the private market. While there are certain markers of wear like mileage and age, it pays to keep service records that demonstrate that you have kept up maintenance and pampered your vehicle.
As a convenience to our customers, we have come up with an online estimate tool to streamline the trade-in process. All you need is the Vehicle Identification Number (VIN) of your vehicle or the year, make, and model to dial in a range for your quote. Then, if you provide the mileage and other condition details, the tool will give you an estimate of what your car is really worth on today's market.
We don't set the market price but follow consumer trends, and often provide over book value, so we encourage you to see what we'll offer before you trade in your car anywhere else.
What Can I Trade My Car in For?
You can use the trade-in offer we give you as cash towards any new, used, or Certified Pre-Owned vehicle purchase at our GM dealership in Scottsdale, AZ. Because we are a high-volume dealership with a large inventory, we know that you will have no trouble locating a vehicle. Not only is our inventory large at any given time, but it also expands on a daily basis as deals are made and new inventory arrives.
Your Next Step
Your Next Step
Important Information & Disclaimers