Are You Wondering, Where Can I Find a Buick GMC Transmission Specialist Near Me?
The average lifetime of a Buick GMC transmission is about 12 years. However, there are problems that can interfere with this life expectancy and issues that you must repair to help it attain this lifetime. When you are knowledgeable about the transmission in your vehicle, it is much easier to decide when there are transmission issues that require you to call and schedule service. Use the information below to your advantage to keep your transmission running its best.
When Should I Change My Transmission Fluid?
Change the transmission fluid in your vehicle according to the recommendations found in the vehicle owner's manual. For most vehicles, this is every 3 years or every 36,000 miles. Automatic and manual transmissions vary in the necessary fluid changes, so do keep this in mind.
What Are the Signs I Need Transmission Repair?

Many signs indicate that trouble with the transmission is lurking. It is best to pay attention to those signs and schedule service quickly. Those signs include:

You smell fluid burning from underneath the hood
The vehicle will not shift gears
The vehicle hesitates when shifting gears
Gears slip when transferring

These signs of transmission trouble are just a few of the many that signal issues that need professional expertise to repair. Do not delay that service!
How Can I Prevent Transmission Trouble?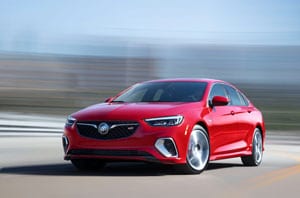 Make sure you take your vehicle in for regular transmission service to keep problems at bay. Additionally, avoid aggressive driving that can cause damage to the transmission. When there are problems with the transmission, do not ignore these issues. Schedule repair service as soon as possible to prevent major problems.
Can I Drive My Car With a Transmission Fluid Leak?
You can drive your vehicle any time that it will crank and shift into gear. However, when transmission troubles begin, it is always a question of whether shifting into gears is possible. Nonetheless, you can drive the car but probably should not drive it, if you want to protect the transmission, that is. You will only cause more damage to the transmission if you drive it when there is a leak.
How Much Does a Transmission Repair Cost?
Many factors determine the cost of transmission repair. This includes the type of problem your vehicle is experiencing. Request a free estimate to learn the exact cost of your transmission repair. You can use this estimate to compare rates with other auto repair centers in the area if you wish. Rest assured the money spent to repair a transmission is well-spent, since it prolongs the smooth operation and life expectancy of your car.
Service Hours
Monday

7:00 a.m. - 6:00 p.m.

Tuesday

7:00 a.m. - 6:00 p.m.

Wednesday

7:00 a.m. - 6:00 p.m.

Thursday

7:00 a.m. - 6:00 p.m.

Friday

7:00 a.m. - 6:00 p.m.

Saturday

7:00 a.m. - 4:00 p.m.

Sunday

Closed