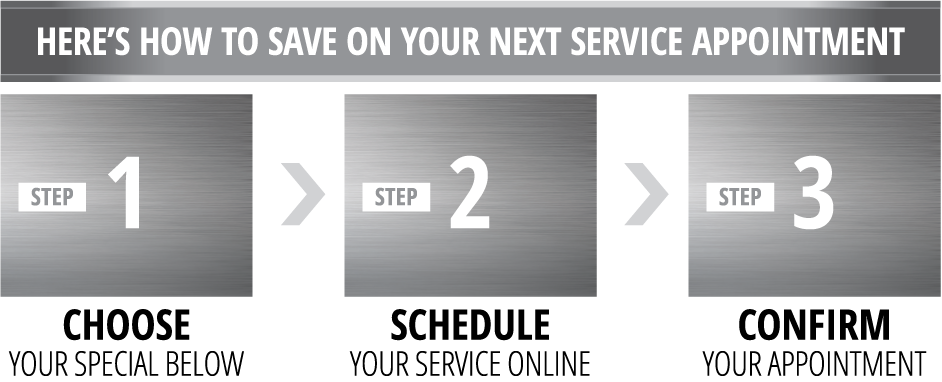 GMC Service Coupons in Scottsdale, AZ
Minimize the expense of car repair with one of our money-saving coupons. No matter what type of GMC vehicle you own, our certified technicians can diagnose and repair your vehicle with proficiency and expertise. We pride ourselves on quality repairs at affordable prices, and when you add a coupon to the mix, the deals get even sweeter.
Our expert technicians offer many common repairs, including oil changes, brake repair and replacement, tire rotation, and many others. We also handle the major problems that can occur, such as rebuilding transmissions and overhauling engines. There is a coupon for every service, helping you get the vehicle services that you need at a price that you can afford.
What Parts Do Will You Use With My Vehicle?
When you trust our technicians to repair your vehicle, you'll get quality OEM parts added to your vehicle. Some companies use cheap aftermarket parts that potentially damage your vehicle and oftentimes cause it to run improperly. We never risk the life of your car by using these cheap parts. Our certified technicians go above and beyond to perfectly service your car, and using OEM parts is one of the ways we get the job done.
As you browse our money-saving coupons and offers, do so with confidence that you're getting an extraordinary deal for repair services from a top auto service repair name in Scottsdale. We value our customers and ensure fair pricing day in and day out, and always go the extra mile to provide even more deals. When you grab a coupon to use with your service, the prices that you want to pay are before your eyes!
GMC Coupons & Deals
If your car is running smoothly today, come back when problems arise and search the coupon offers before you book your service appointment. Saving you money is what we do best and coupons make that a simple task. Although some offers expire, we always keep an assortment of coupons readily available so our customers get great deals anytime they need our service. Come back to learn the savings you will enjoy when you need auto repair service.