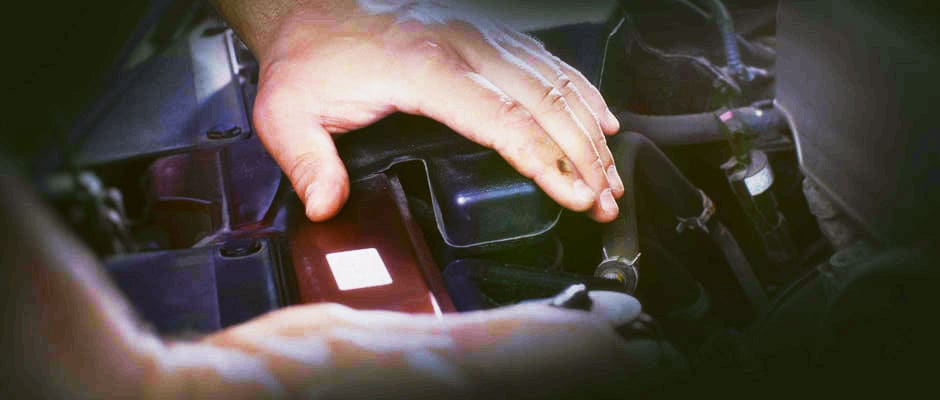 What are the Buick GMC Service Intervals?
Routine car maintenance is something that all vehicle owners must participate in. These maintenance intervals are highly constructive as well as highly conducive to keeping your vehicle running strong. General maintenance on tires, rubber gaskets, windshield wiper blades and hoses can come along at any point in time, and they don't really require a maintenance schedule.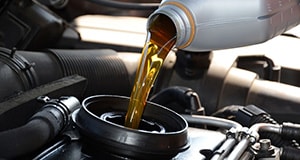 Air filters, oil filters, brake shoes, coolant and power steering fluid are the meat and potatoes of any vehicle-maintenance program. These devices must follow a strict protocol in order to keep your vehicle running on all cylinders. Dealers, mechanics and automotive manufacturers highly recommends plenty of mileage-based checkups. If you decide to not participate in these actions, then you'll definitely pay the price down the road.
Most automotive manufactures use a 30-60-90 schedule. This particular schedule is used to help prevent issues that could form within a certain period of time. This schedule is regulated by mileage such as 30,000, 60,000 and 90,000 miles of operation. Your vehicle's owner manual will have the specifics detailed just for the model of your vehicle. Since there are so many different models of vehicles on the road, each manual will not necessarily be the same.
15,000-30,000-Mile Service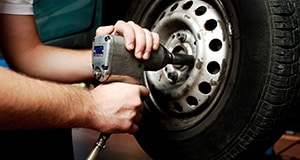 Before 30,000 miles, it's a good rule of thumb to check your vehicle's oil filter. Just remember, your vehicle is constantly in motion. Small bits of metal, carbon and dirt will end-up in the oil. This is normal wear and tear, but if left unchecked, these deficiencies can cause excessive wear on the engine. Modern-day vehicles tend to generally run on synthetic oil. Depending on the brand of synthetic oil, this fluid can actually last between 5,000 - 10,000 miles. On the other hand, non-synthetic oil generally lasts up to 3,000 miles. For every 15,000 to 30,000 miles, you should check the air filter. Your vehicle has to breathe just like an actual person and if the air filter is clogged, your vehicle's performance will drastically go down.
Oil Change - Drained and Replaced
Check All Fluid Levels - Top Up as Needed
Tires Rotated and Balanced
Check Air Filter - Replace as Needed
Many of the Same Services from 15,000 Mile Interval
Check Brake Pads - Replace as Needed
Suspension and Shock Check
Check Fuel Filter - Replace as Needed
60,000-Mile Service
When you start to approach 60,000 miles of use, other automotive devices will need to be checked, including batteries, brake rotors, coolant, brake shoes and transmission fluid. A squishy feeling brake pedal means that your vehicle has a contaminated hydraulic system. Plan on replacing the radiator coolant around 60,000 miles of use. Once you get to 60,000 miles, it's generally good that you check the brake rotors. We all know how important brakes are, and if you neglect them, you could be involved in a terrible accident. Brake rotors are subjected to extreme heat and friction, which will cause them to warp. Resurfacing the rotors is cheaper, but it would be wise to go ahead and replace them.
Many of the Same Services from 30,000 Mile Interval
Replace Battery as Needed
Inspect Brake Rotors - Replace as Needed
Check for Wear on Belts and Hoses - Replace as Needed
90,000-Mile Service
At 90,000 miles of use, your vehicle's power steering fluid, spark plugs, timing belt and hoses will need to be examined. Hoses are made from rubber material, and rubber material will began to crack with age. Busted hoses will leave you stranded on the side of the road. If your vehicle's "check engine" light starts to flash, then your ignition system could be failing.
Of course, these are general guidelines so make sure to refresh your mind via your vehicle's user manual. At Van Buick GMC, we have experts on deck, which can handle all of your vehicular needs.
Many of the Same Services from 60,000 Mile Interval
Top to Bottom Inspection
Check Spark Plugs - Replace as Needed
Inspect Vehicle Safety Technology Features
For more details about your Buick Encore or GMC Acadia maintenance schedule, as well as any other model in the lineup, please consult your owner's manual or contact Van Buick-GMC for further information.