Buick and GMC AC Repair in Scottsdale, AZ
Beat the heat this summer by scheduling AC repair service at the first sign of trouble. Although the AC sometimes goes out without warning, there are oftentimes signs that indicate trouble. Pay attention to those signs and avoid sweltering in the summer heat when traveling from point A to point B. If AC trouble has already begun, schedule service with us to get fast, efficient repairs that keep you cool all summer long. Whatever your AC service needs, we're here to help.
Why is My AC Leaking?
Leaks from the AC unit cause an array of problems. Of course, if the freon is leaking out of the AC, it will not cool the vehicle so you want to address this problem quickly. There are a few causes of AC leaks, but the underlying culprit of them all is moisture build-up and the age of the components. You should not wait longer than necessary to schedule a service appointment if the AC is leaking.
How Do You Diagnose an AC Leak?

AC Leak diagnosis is made by using a sniffer device or a black light technique that detects dyes that are found in the freon. Our technicians will determine which of the two options is best for our specific concerns when you schedule an appointment for service.
What is Black Death?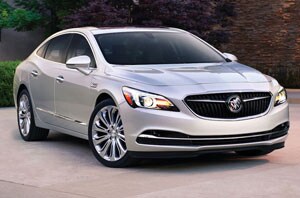 Black death is similar to the plague that harmed so many people so long ago. It is an 'infection' of sorts that affect the refrigerant in the unit and causes it to malfunction. Within a short time, black death can cause the entire AC system to break down. It can be expensive to repair a Black Death issue. Scheduling regular AC service is the best way to prevent this concern.
Is There an AC Warning Light on My Dashboard?
Don't look at the dashboard to alert you to AC problems. Although there are numerous indicator lights that alert you to trouble, there is no AC warning light. You're on your own and must pay attention to the numerous signs that indicate the need for service.
How Much Does an AC Repair Cost?
Money doesn't grow on trees so it is only expected that costs to make the repair are of concern. Rest assured that most AC repairs are affordable, even if there is a limited budget in place. Take advantage of service specials to further enhance the savings.
Why is Odor Coming From My AC?
Mold in the evaporator case and dirty cabin filters are responsible for most of the foul odors driver's smell when turning on their AC. The AC should never have an odor so if you notice a smell, schedule a service appointment at once.
Service Hours
Monday

7:00 a.m. - 6:00 p.m.

Tuesday

7:00 a.m. - 6:00 p.m.

Wednesday

7:00 a.m. - 6:00 p.m.

Thursday

7:00 a.m. - 6:00 p.m.

Friday

7:00 a.m. - 6:00 p.m.

Saturday

7:00 a.m. - 4:00 p.m.

Sunday

Closed