Has your odometer reached 10,000 miles? If so, it's time to receive brake service at our onsite service center. Featuring state-of-the-art service equipment and tools, our service center is one of the most respected auto shops in Scottsdale. Considering your brakes are your car's #1 safety feature, it's important that they are inspected every 10,000 miles to ensure they are working correctly. Your brake pads, brake calipers, rotors and drums must be closely examined by our service technicians and repaired if needed.
Schedule an appointment with one of our professionals today to have your car evaluated. We proudly work on all makes and models, including Buick and GMC cars, trucks, and SUVs.
When Do I Know My Car Needs Brake Service?
When your brakes are in need of repair, chances are you'll know about it. There are a number of warning signs to pay attention for that are hard to ignore. If you experience any of the ones below, be sure to take your car down to our service center for brake service near Phoenix.
Your car jerks when braking
A squealing or grinding noise can be heard when braking
Your car's brake light is lit up on the dashboard
Your brake pedal feels spongy
Each of these warning signs can mean your Buick or GMC car's brake pads, brake rotors, brake calipers or master cylinder need to be repaired. Contact us right away if your car needs brake service in Scottsdale!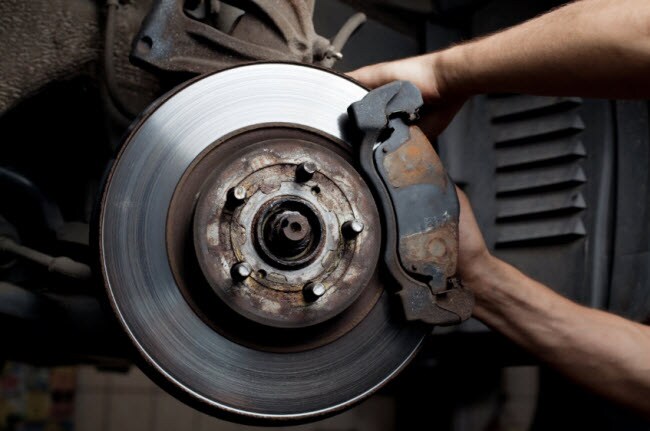 At Van Buick GMC, the safety of our customers is our top priority, which is why we encourage everyone to follow their manufacturer's recommenced maintenance schedule. Found in your owner's manual, this handy schedule could help save you from paying for expensive repairs in the future.