Even though Arizona has spring-like weather in the winter, customers can get a jump start on beating the summer heat by preparing their cars for the spring warm up. Now that the chilly nights are behind you, you might have an incentive to spend a warm afternoon cleaning up your car. Let's consider what is involved in preparing for the better weather in greater detail below.
How Do I Get Started with Spring Cleaning?
A spring cleaning of the inside and out is a good place to start. Most Arizonans start by decluttering their cars. This is the time to throw out any garbage or junk that you may have accumulated because you were too busy or psychologically overwhelmed to properly take care of it. The only important papers that you need in your glovebox are the registration, proof of insurance, and owner's manual.
If you have other clutter in there that is not important for your travels, you should jettison the junk and leave some space for temporary emergency storage. Digging in your cluttered glovebox may just turn up some cool trinkets, coins, or other memorabilia that you didn't know existed. You'll have the same fun in the trunk when you sort out the good from the bad and the ugly.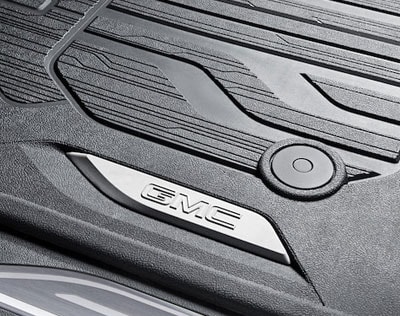 Freshen up your carpets and cloth seats by sprinkling a little bit of baking soda down before you vacuum. This will kill the odors from mold and bacteria that can accumulate over time. If you have leather seats, invest in some quality leather cleaners that condition, preserve, and soften the leather to last for ages. While it is possible to use a mix of Woolite and water, if you are on a budget, there are some excellent leather formulas out there that make dried out leather look like new.
Magical auto glass cleaners will quickly conjure up the invisible look that leaves you wondering whether the windows are rolled down or not. Using a microfiber cloth and the multipurpose cleaner used in your kitchen to clean dashes and doors won't dull or dry out the vinyl like commercial vinyl cleaners. Using a little cleaner on your wheels to scrub out any rust and brake dust and adding a tire shine dressing will freshen up your image.
Spring Showers, With or Without May Flowers
After thoroughly cleaning your car interior and trunk out, moving on to the exterior is the logical progression. It is time to wash away those layers of fine silt that build up like a film. Even though your vehicle will soon be dusty again, you can apply a combination of sealants and paste wax to protect the paint and repel the sand dust. Sealants can be applied to engine parts, the undercarriage, plastic parts, and even rubber moldings.
Should I Check My Battery Even Though it's Getting Warmer?
The increasing heat can kill weak batteries. Now is a good time to check the health of your battery and charging system. If you use a multimeter, the battery should be over 12 volts at the DC setting when you touch the posts. When you turn the engine on and rev it a bit, the voltage should increase ever so slightly and fluctuate rapidly as evidence that the alternator is charging it.
For the premium spring cleaning services you need, contact Van Buick GMC in Scottsdale, AZ. We have special spring cleaning offers on detailing and health inspections to ensure that your ride is ready to glide into the spring and summer without a fall.