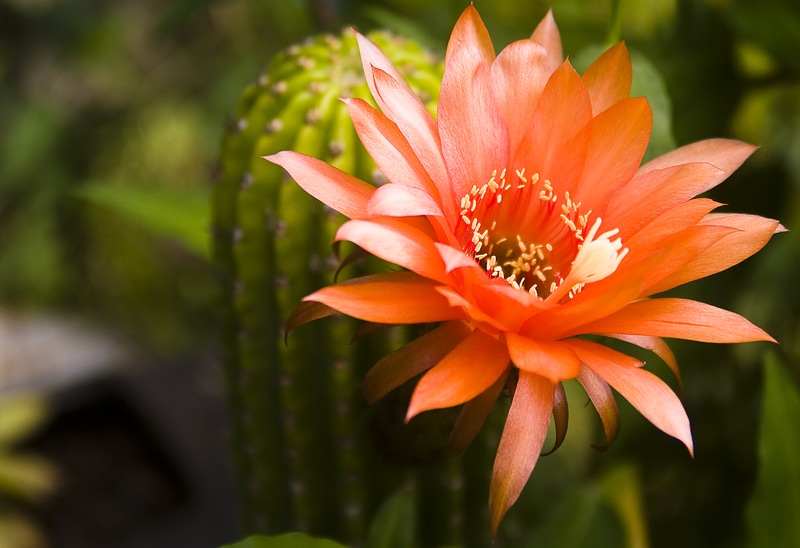 ?Have some fun without the sun at the Desert Botanical Garden! Starting May 27, 2017, you and your family can partake in the fun and excitement of exploring the sights and sounds of the garden after dark.
About the Flashlight Tours
Desert Botanical Garden Flashlight Tours open up a whole new world within the garden—literally! Guests of all ages will be able to experience firsthand the various nocturnal plants and animals that come alive in the nighttime. From watching the cacti flowers bloom to observing the owls as they emerge from slumber, there are plenty of interesting things to see and learn about here.
What to Bring
Whether you have a flashlight, battery-powered lantern or a headlamp, make sure to bring it with you to the tour! If you forget yours at home, you can always purchase one from the Garden Shop upon your arrival.
It's also recommended that guests come prepared with water and comfortable walking shoes.
Hours & Admission Info
This year's Flashlight Tours kick off on May 27 and will continue on through September 2. The tours are held on Thursdays and Saturdays from 7-9:30 p.m., and are included with standard garden admission.
Tickets to the Desert Botanical Garden are $24.95 for adults and $12.95 for children (3-17), and can be purchased online, at the admissions box office or by calling 480-481-8188.
Additional Garden Activities
The Spring Music in the Garden Concert Series is wrapping up on June 23, so be sure to come out and enjoy a show or two before it ends. On Friday evenings from 7:30-9:30 p.m., guests 21 and older can enjoy live music on the beautiful Ulman Terrace. Upcoming performers include Domingo DeGrazia Spanish Guitar Band, Sahnas Brothers Band, and Wes Ringel, Scott Dunlap and AZ Dueling Pianos.
Tickets are only $30 per show, and food and drinks are available for purchase from the Patio Café. Get your tickets now before they sell out!